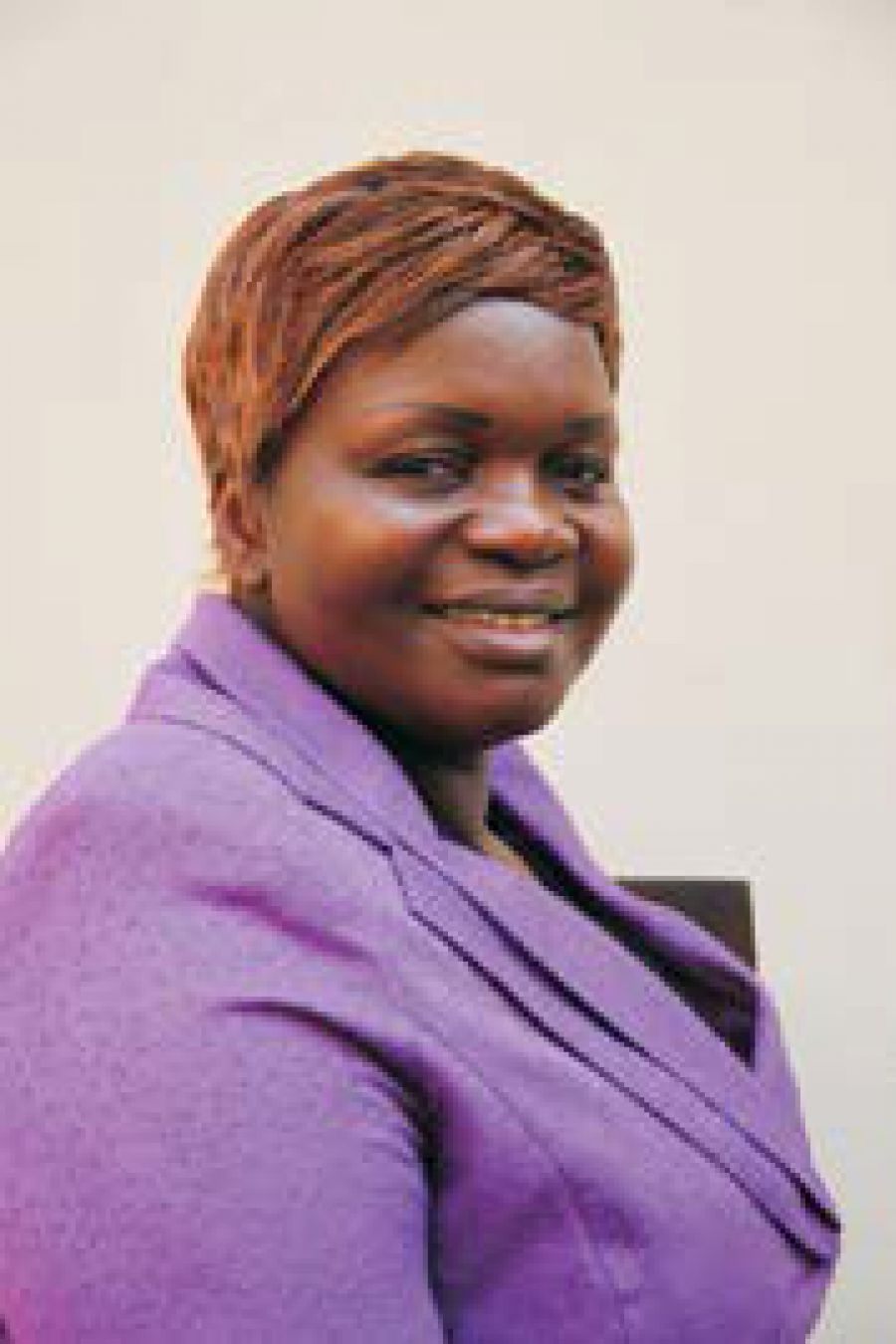 Midlands proportional representation senator Lilian Mpofu Timveos (pictured), the woman at the centre of a sex and corruption scandal involving Movement for Democratic Change leader Morgan Tsvangirai has been implicated in gruesome murder.
According to whistleblower website Shabanie Dot Coms's Facebook page, Mpofu Timveos ordered the killing of a woman in her Zvishavane home town in February 2016 and had her vagina, breasts and tongue ripped out to be used for ritual purposes to boost the senator's flagging political career.
The senator's aide, Alphonse Musvuti, who was arrested for the murder and allegedly confessed to the killing after being promised a brand new Mercedes Benz by the MDC T politician as a reward for murdering his girlfriend, has since disappeared after being granted bail under unclear conditions.
The murder was leaked by an employee of Mpofu Timveos lawyer Herbert Tafa, who has since fired the employee over the scandal. Relatives of the murdered woman from Kandodo township have demanded the arrest of the senator, to no avail, amid allegations that homicide detectives were bribed to cover up the killing.
Below is the full, explosive post by Shabanie Dot Coms:
"Nyaya yakambonetsa vakawanda muZvishavane yandambotaura yakaitwa ongororo neDotcom inobuditsa pachena mhondi idzi dzakateura ropa risina mhaka.Senator weZvishavane arikubato reMDC anonzi Lilian Timveous ndiye munhu akaronga zvinhu zvose izvi zvekuti mukadzi uyu azourawa nekuti kun'anga kwaaive aenda akanoudzwa kuti atsvage rurimi rwemunhu,nhengo yake nemazamu,Dot anokufukunurirai zvose manje.
Lilian uyu mukadzi waMike Acropol muchena uya aida kuita MP muno akadyiwa naJohn Holder makore adarika.Zvakadaro Lilian semunhu arikuda kuhwina mavhoti mugore ra2018 akashanyira garanehakata iro rakamuudza kuti auraye ndokuti zvake zvimufambire.Akatsvaga munhu angamuitire basa iri muZvishavane ndopaakaronga zano rerima iri naAlfonso aishandira kubakery remurume wake rinonzi Echo kuti amuitire basa akamuvimbisa kumutengera Benz itsva irimumapepa.Alfonso semunhu anga agara achisapota MDC haana kupikisana nemurungu wake uyu ndipo paakafunga kunotsvaga mukadzi waaimbodanana naye waaigara achinetsana naye zvaionekwa neveruzhinji.
Muchina weCall Hacker waDot waakashandisa kutsvaga nyaya iyi unoratidza Alfonso achifonera mukadzi uyu panhamba dzake nenguva dza 20:43 achimuti vasangane ndopaakapedzisira kutaura pafoni kusvika azoita humhondi uhu.Lilian akapiwa mazamu,sikarudzi nerurimi rwemukadzi uyu akaenda nazvo kun'anga yake kunogadzirisa.Zvakare tinoongorora nhare yaLilian zuva rimwero rakaurawa mukadzi uyu tinoona akafonera Alfonso na 00:32 vakakurukura 23minutes.
Paakaona Lilian kuti nyaya iyi ingazonetsa akatorana naAlfonso akaenda kuna Tafa gweta remuZvishavane akariudza nyaya yose ndokuvhura faira muzita raAlfonso kuti kana asungwa Tafa ndiye gweta racho richamumirira mumatare.Alfonso akazonotsvagirwa kwekugara kusati kwaziva Dot asi tinofunga kuSouth Africa kwaari parizvino.Kutaura kudai Lilian anotumira mari kana kuenda nendege kuSouth Africa kunopa Alfonso mari yekurarama achimuvimbisa kuti achadzoka kana MDC yakutonga.Pliz isu hativengi munhu kana bato rake asi tinongotaura zvaitika.Mapurisa sungai senator ava vaneyese yekuurawa kwemukadzi uyu zvakare tarisai macalls ake muzvionere zvataurwa naDot kuti ndezveshuwa."
(c) Now Media 2016. All Rights Reserved.