Now Daily
http://www.zimnowmedia.wordpress.com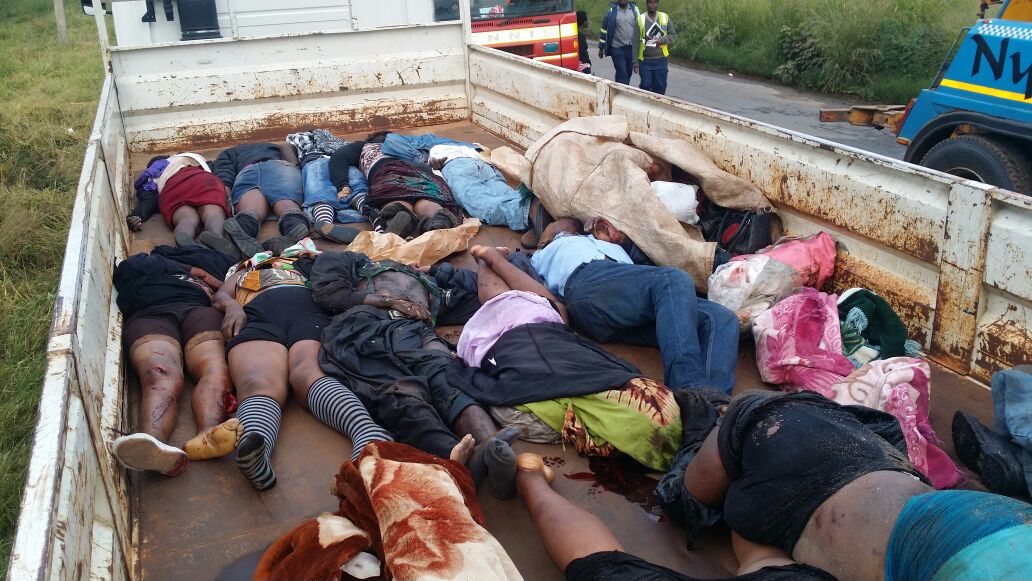 Fifteen people died when a commuter omnibus crashed with a haulage truck in Bulawayo around 1 am on Thursday.
The driver of the truck said he hit a water-filled pothole and lost control of the truck, which then rammed into the oncoming omnibus. Fourteen people died instantly while another died hours later in hospital. Five others were reported in serious condition in hospital.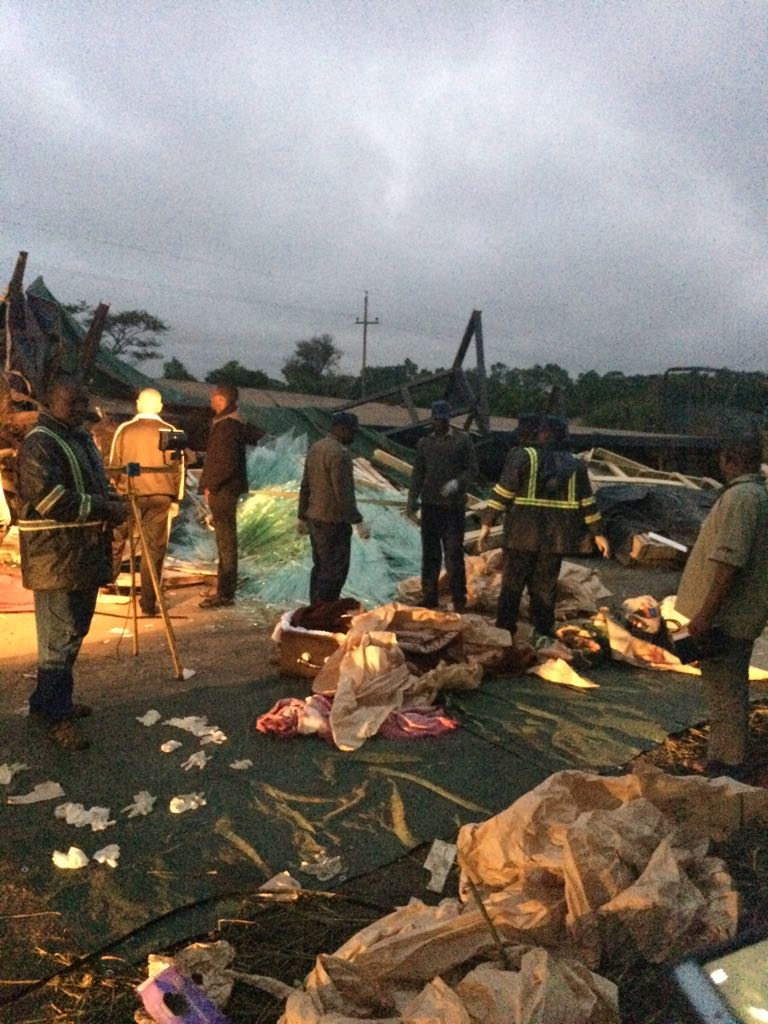 Police and rescuers at the accident scene.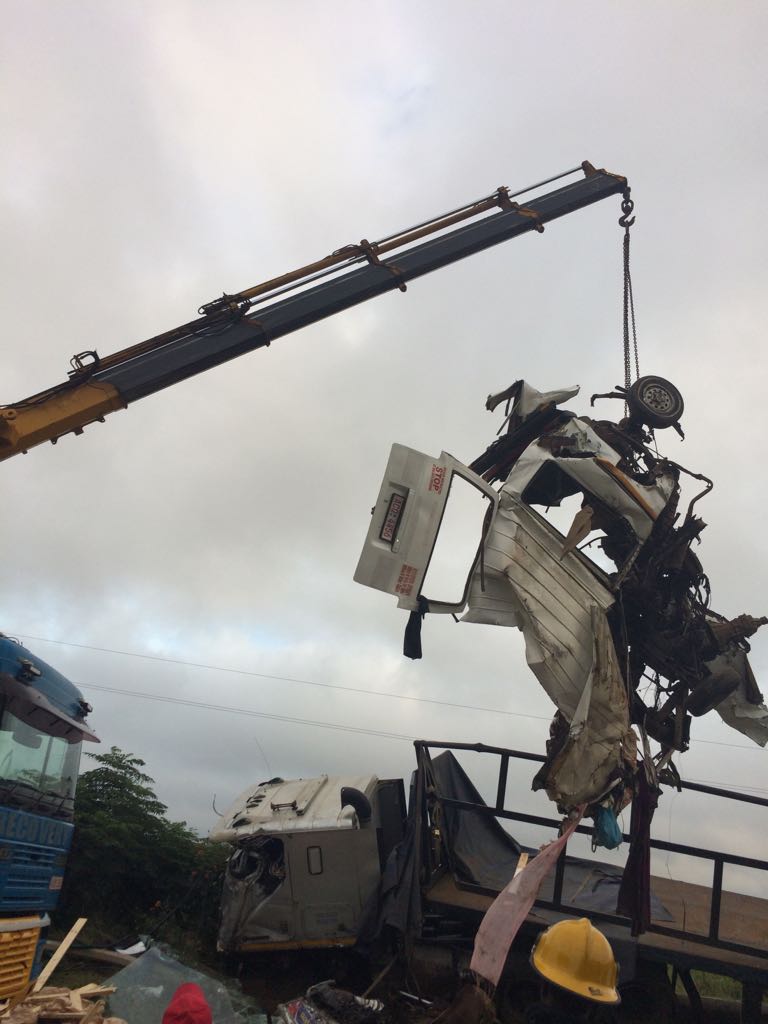 Killer truck: the driver of this truck escaped unhurt.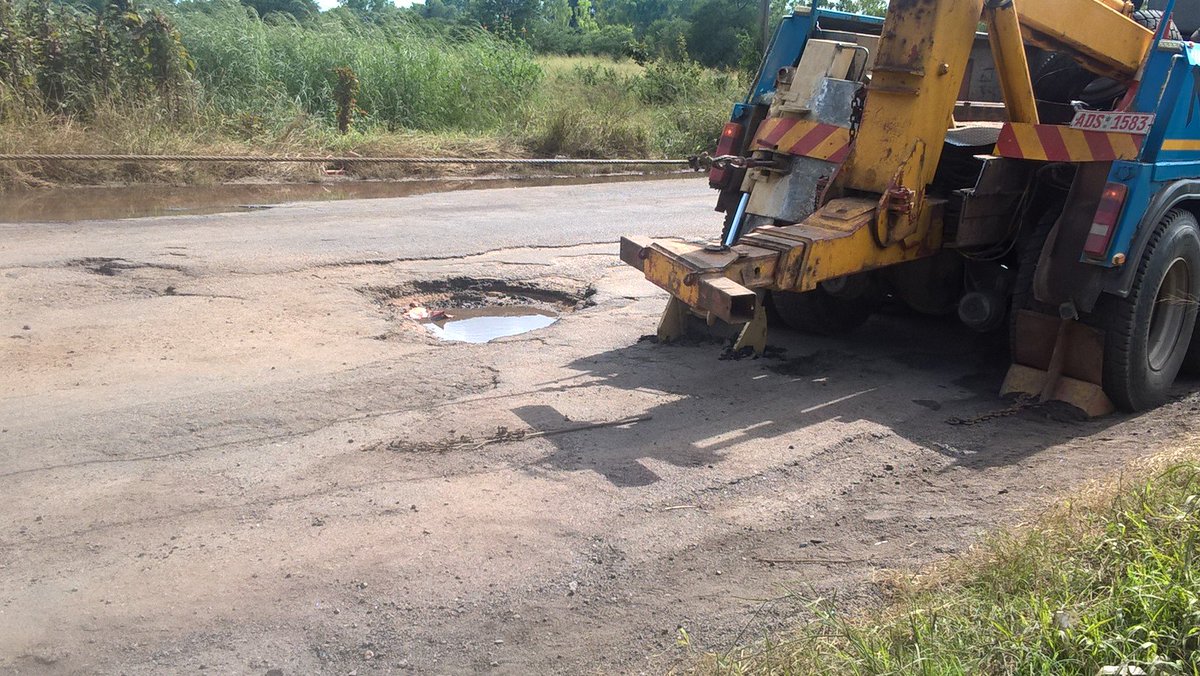 Killer pothole: The public expressed outrage at the government's failure to repair damaged roads.
(c) Now Daily 2017. All Rights Reserved.