Now Daily
http://www.zimnowmedia.wordpress.com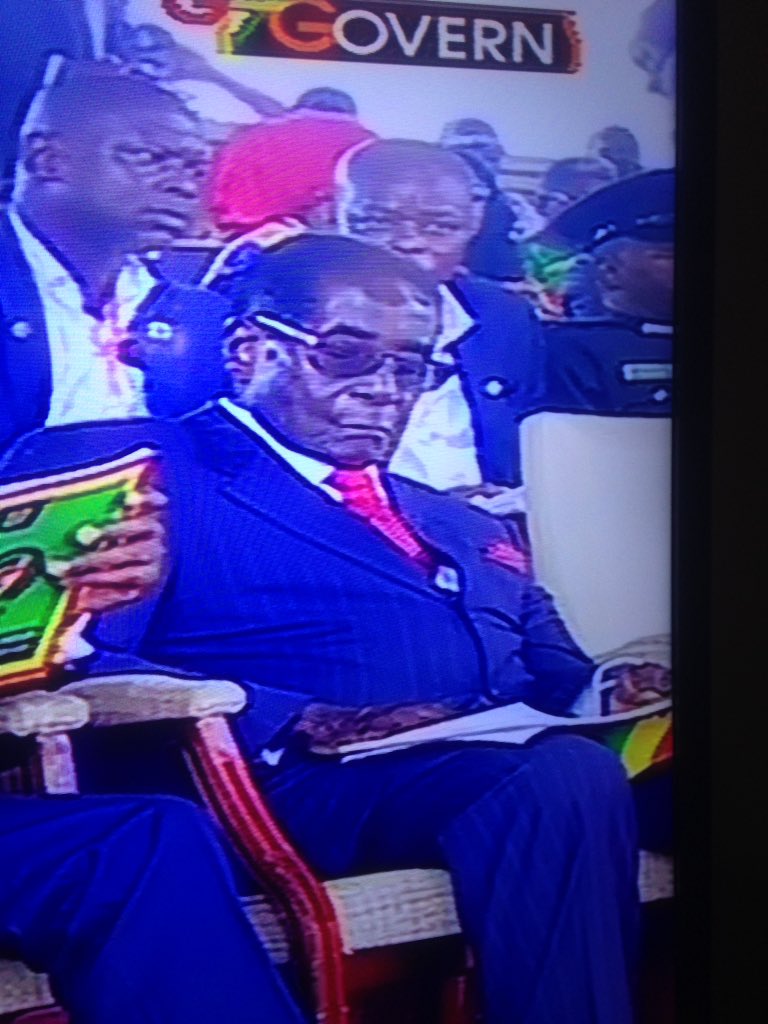 Caught napping: Robert Mugabe.
President Robert Mugabe embarrassed his hosts and the Zimbabwean delegation when he fell asleep during Ghana's 60th independence anniversary celebrations in Accra Monday.
Mugabe returned to Harare on Sunday morning from Singapore, where he had been rushed for treatment after suffering chest pains and breathing problems from "too much partying" over a week of celebrations to mark his 93rd birthday.
He then flew off to Ghana overnight, arriving Monday morning. Aides said the dictator was tired after too much travel and little rest.
Images of Mugabe sleeping on duty have gone viral in Ghana.
Ghanaian Clifford Gascony tweeted: "Yesu….!!!!!..Mugabe comot Zimbabwe tooor cam dey bed for here" (How can Mugabe come from Zimbabwe to sleep here?)
Enzo Baker said angrily: "Mugabe came all the way from Zimbabwe to sleep at the Independence Square!"
(c) Now Daily 2017. All Rights Reserved.