Now Daily
http://www.zimnowmedia.wordpress.com
Businessman and former Robert Mugabe blue eyed boy Shingi Munyeza has joined opposition politics in Zimbabwe, urging his countrymen and women to register to vote despite the uneven voting landscape.
In a cryptic message filled with Biblical references, Munyeza predicted that the 2018 elections would produce more fundamental changes than 2008 when Mugabe was trounced by opposition rival Morgan Tsvangirai of the MDC-T.
State media has previously claimed that Munyeza wanted to become an MP but he did not confirm this nor state his political connections. (His full message posted on Twitter on February 28 is reproduced below.)
Munyeza, born in 1966, is a Zimbabwean businessman who in 2008 became the Chief Executive Officer of African Sun Limited (ASL) a hospitality company in sub-Saharan Africa and Africa in general. Munyeza is also a devout Christian and a senior pastor at Faith Ministries in Harare. Munyeza has received several awards including the prestigious Zimbabwe Tourism Personality of the Year for three consecutive years. He is married to Wilma.
Munyeza came to Salisbury (present day Harare) in 1970 in search of a safe haven as a result of the Second Chimurenga (liberation struggle which began in 1965 which brought forth the independence of Zimbabwe). He resided in Magaba, in Mbare which is the oldest suburb in the country. His father owned a grocery store and Munyeza was inspired by his father whom he emulated though he grew up desiring to be a bus driver.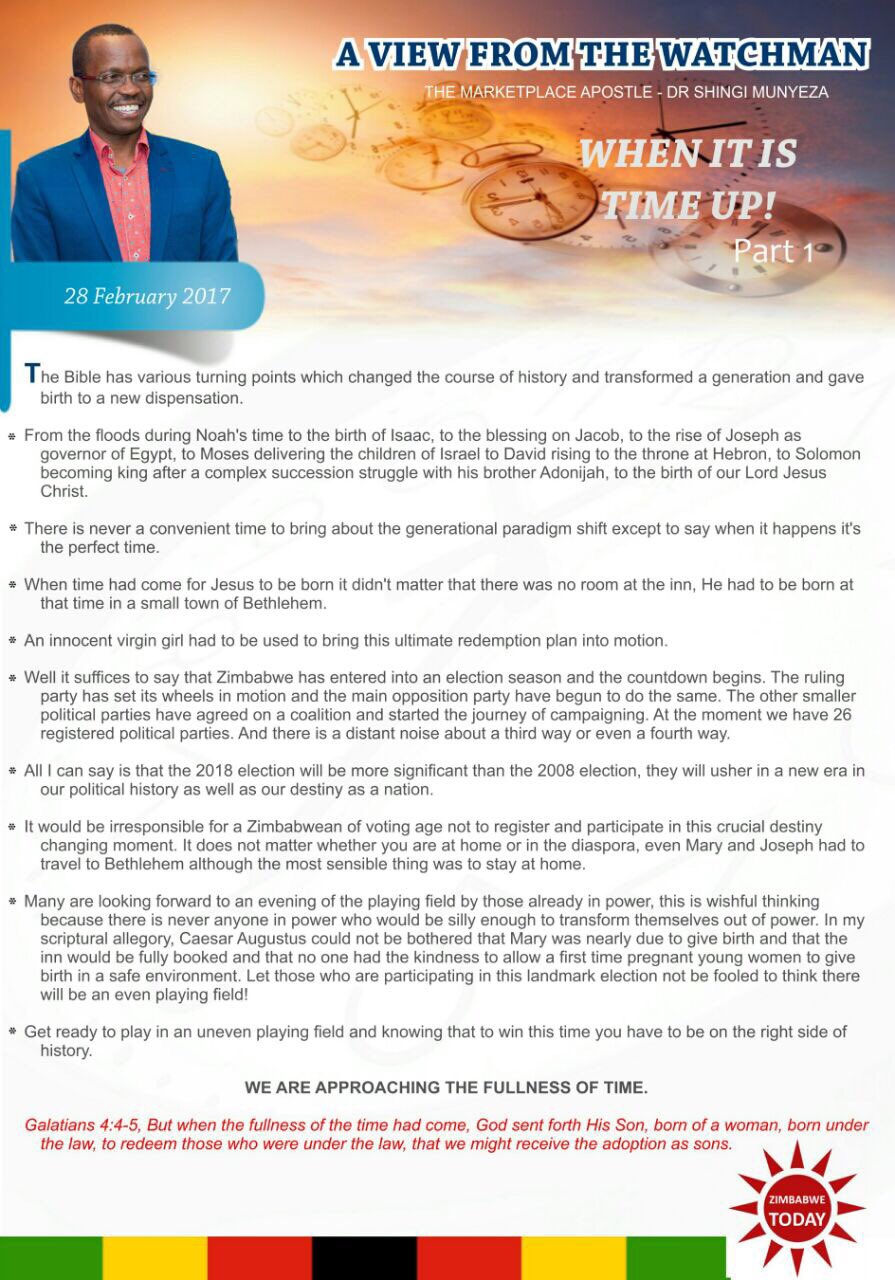 (c) Now Daily 2017. All Rights Reserved.