Now Daily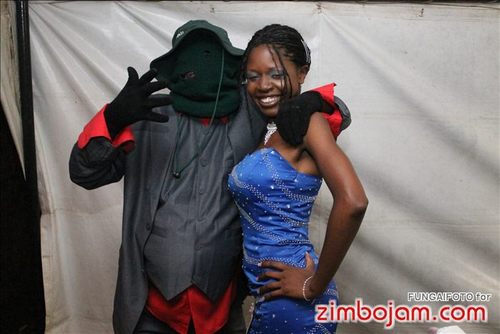 Top DJ Davies Mugadza, also known as Dr Zobha/Kool Mo D, has been fired from his job at Ya FM radio station over a sex scandal, sources revealed.
Mugadza was given the boot by station owner Munyaradzi Hwengwere over allegations that he made an intern at the station pregnant before forcing her to commit an abortion in April 2016.
The sources said Mugadza, who was the new station's head of programming had a roaring affair with Ruvarangu Tichareva, an intern, and had sex with her at the Holiday Inn in Harare and other locations. Despite her lack of broadcast experience, Mugadza ensured that the intern was given a programme on a prime mid-morning slot.
The affairs soured after Tichareva apparently fell pregnant in February 2016. She took abortion pills two months later and infamously suffered complications while on air. Staff at the station covered up for her, lying that she had the flu.
Hwengwere, the former ZBC CEO, is said to have been enraged when he learnt about the scandal involving the former Power FM star DJ. Hwengwere is a close ally of vice president Emmerson Mnangagwa, who is said to be bankrolling the station.
Mugadza has now left the station amid false claims by fellow staffers that he had gone to Australia on Ya FM business.
Mugadza's Ya FM breakfast show has virtually collapsed and the station has lost listeners since he left and it was taken over by amateurs with no radio experience.
© Now Media 2016. All Rights Reserved.