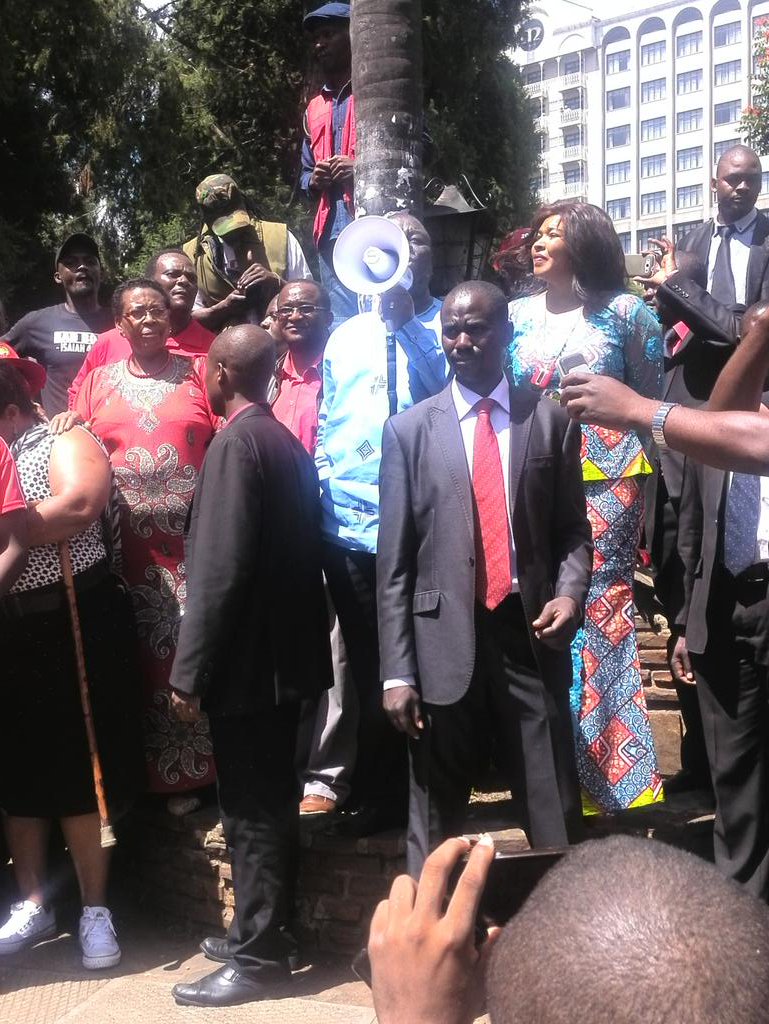 Movement for Democratic Change president Morgan Tsvangirai on Thursday led thousands of supporters onto the streets of Harare to protest dictator Robert Mugabe's alleged looting of $15 billion diamond revenue, corruption and misrule.
Tsvangirai said the massive demonstration was the start of mass actions which he did not spell out. The opposition leader said Mugabe was clueless about how to handle the unfolding economic and political crisis.
Tsvangirai said the youth should take matters into "their own hands" and protest to end Mugabe's 36 year-old dictatorship, which has reduced Zimbabwe to a basket case.
A bumper crowd of 8 000 attended the protests held at Africa Unity Square, which the MDC-T dubbed 'freedom square'.
Police tried to block the march but were overruled by High Court judge Happias Zhou who allowed the protest to go ahead.
(c) Now Daily 2016. all Rights Reserved.